Professional Scissor Set
Regular price
$99.00 USD
Sale price
$49.00 USD
Unit price
per
Sale
Sold out
 
Introducing Our Premium Scissor Set: Elevate Your Grooming Experience!
Experience the ultimate grooming companion with our exclusive Premium Scissor Set. Carefully curated for professionals and beginners, this exceptional set includes a range of high-quality tools that guarantee precision, convenience, and outstanding results.
Barber Scissors
Discover the perfect balance between functionality and comfort with our Professional Scissor Set. Designed to meet the needs of barbers and hairstylists, these ergonomically adapted and adjustable scissors deliver exceptional performance for hair and beard styling. Experience effortless precision and achieve salon-quality results every time.


Thinning Scissors
Achieve a fresh and polished look effortlessly. Our thinning scissors are specifically crafted to tame thick beard growth. Effortlessly thin out the ends, creating a refined appearance. Whether you're a professional or a novice, these scissors are the ideal choice for achieving a perfectly groomed beard.


Hairdresser's Cape
We understand the importance of cleanliness and convenience. We've included a high-quality barber's cape in this set. Protect your clothing from hair clippings and ensure a tidy grooming experience. This durable and comfortable cape is designed to make your grooming sessions hassle-free.


Cleaning Cloth
Maintaining the longevity and sharpness of your scissors is essential. Our set includes a specialized cleaning cloth, allowing you to keep your scissors clean and fresh for every use. Effortlessly wipe away any hair or residue, ensuring optimal performance with every cut.


Neck Brush
Experience a smooth and comfortable grooming session with our specially designed neck brush. Effortlessly remove loose hair from the neck area, providing a clean finish. The soft bristles and ergonomic handle make it easy to achieve a professional look and ensure client satisfaction.


Hairpins
Take control of long hair during haircuts with our reliable bobby pins. Designed to secure and hold long hair in place, these hairpins ensure a hassle-free cutting experience for both you and your clients. Achieve precise and accurate cuts without any hair getting in the way.


Knife Comb
Upgrade your grooming routine with our exclusive knife comb. This multifunctional tool allows you to save time while achieving exceptional results. Primarily used for adding texture to the beard or hair, it can also be used for thinning out the ends. Experience versatility and convenience with this essential grooming tool.
All of these exceptional tools are conveniently stored in a sleek, black leather bag. This stylish and practical bag ensures that your grooming essentials are organized and easily accessible whenever needed. Take your grooming game to the next level with our Premium Scissor Set.
Shop now and discover the difference for yourself. Elevate your grooming experience with our meticulously crafted tools designed to meet the demands of professionals and beginners alike. Unlock your full grooming potential and achieve outstanding results with our Premium Scissor Set.
Share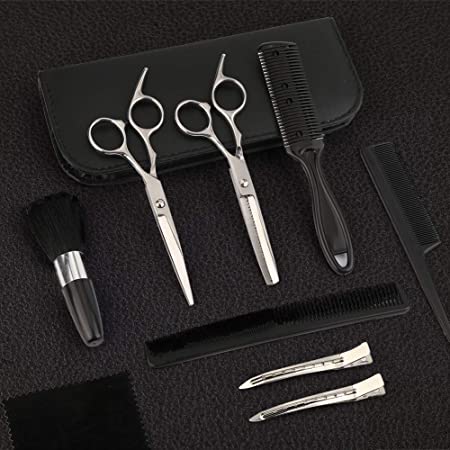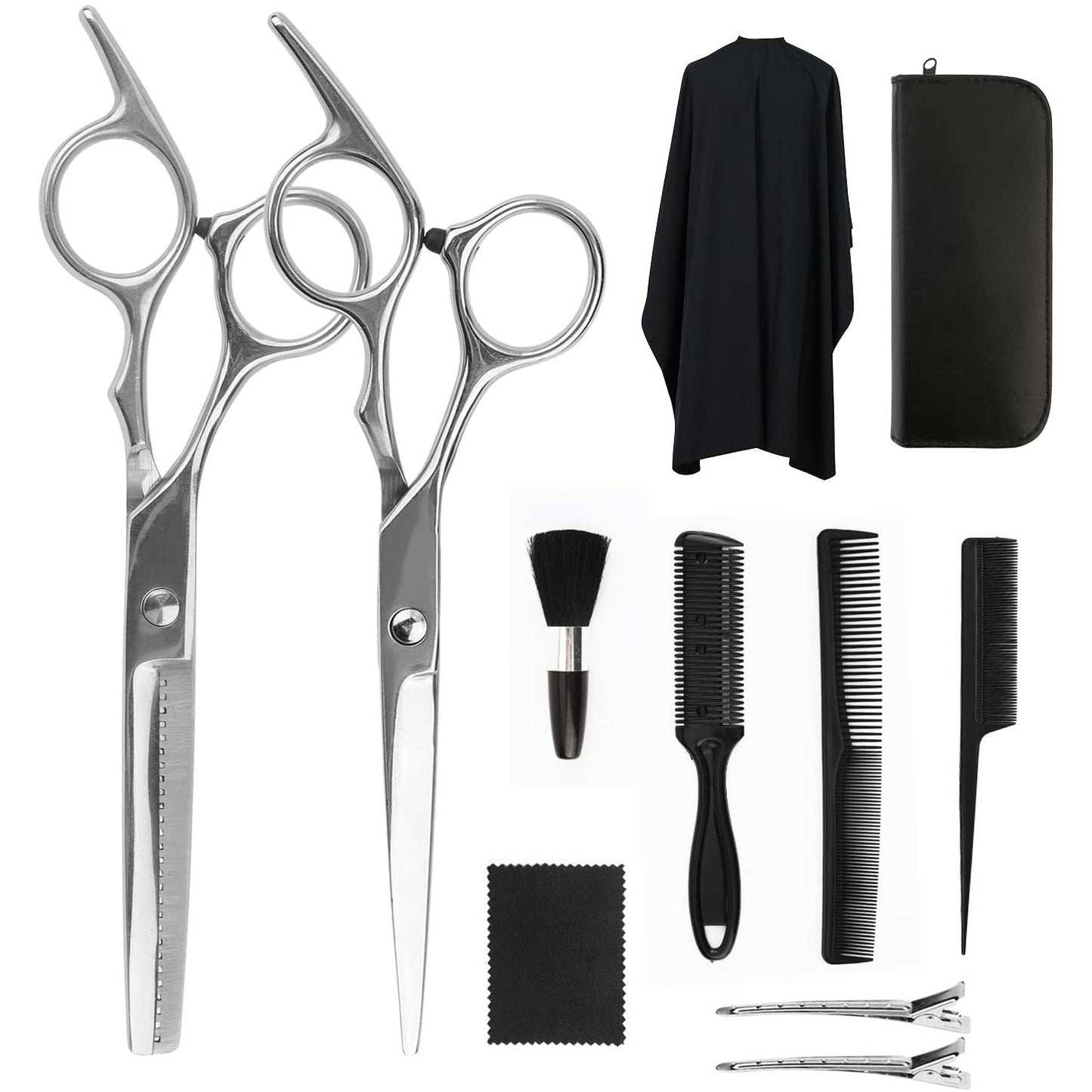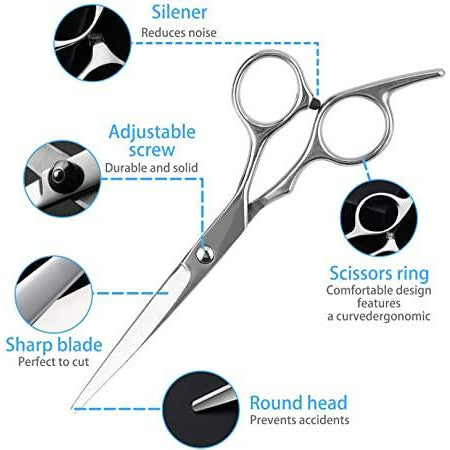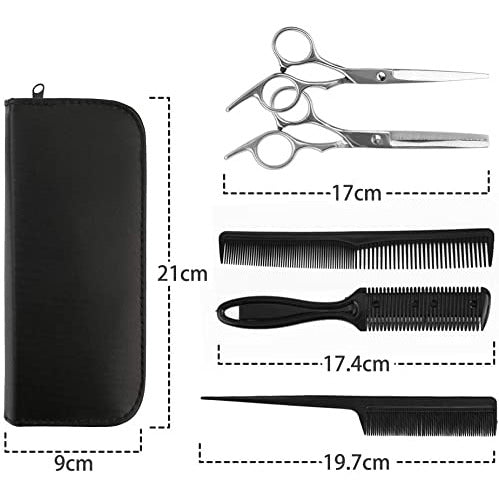 Wonderfully
I, who cut my own hair at home, am super satisfied with this product. The scissors feel sharp and are comfortable to use for the hands. Easy to keep track of all products thanks to the leather bag.