Exclusive 6-in-1 shaver kit
Regular price
$169.00 USD
Sale price
$83.99 USD
Unit price
per
Sale
Sold out
 
Introducing Mr Beard's Exclusive 6-in-1 Shaver Kit: The Ultimate Grooming Solution!
Experience the pinnacle of grooming excellence with Mr Beard's exclusive 6-in-1 shaver kit, the most effective grooming kit available on the market. This compact and easy-to-use kit is designed with your convenience and safety in mind, offering everything you need to achieve a perfectly groomed head and face.
Discover the versatility of our 6-in-1 shaver kit, which includes:1.
Beard trimmer: Trim and shape your beard to perfection.
2.
Shaver: Achieve a smooth and clean shave for a polished look.
3.
Nose hair trimmer: Tackle unruly nose hair effortlessly.
4.
Facial cleansing brush: Deeply cleanse your skin and remove impurities.
5.
Facial massage brush: Stimulate circulation and rejuvenate your skin.
6.
Cleaning brush for shaver: Keep your shaver in top condition with ease.
7.
Protection for shaver head: Ensure the longevity of your shaver with the included protective cover.
8.
USB charging cable: Conveniently charge your shaver anywhere, anytime.
Order today and enjoy a remarkable 50% discount, plus receive 3 additional trimmer combs (3/5/7mm) absolutely FREE! This limited-time offer enhances your grooming experience and allows for precise styling.


Features and Benefits
Innovative Design for Maximum Comfort
Our exclusive shaver kit boasts an ergonomic design crafted from the finest materials. The comfortable handle provides a secure grip, ensuring a pleasurable shaving experience for both your head and face.


90 Minutes of Cordless Use:
Powered by a robust lithium-ion battery, our 6-in-1 shaver delivers a remarkable 90 minutes of cordless operation on a single charge. Say goodbye to tangled cords and enjoy the freedom to groom wherever and whenever you desire. It's an essential companion for travellers who crave a quick and convenient shave on the go.


Travel Lock with Battery Life Indicator:
Our smart travel lock ensures your shaver remains safely stored in your luggage without accidentally turning it on. Stay informed about the battery level with the integrated LED-illuminated LCD display, allowing you to plan your grooming sessions effectively. The shaver maintains consistent performance until it is completely discharged.


Completely Waterproof for Effortless Shower Shaves:
Embrace the freedom of shaving in the shower with Mr Beard's exclusive 6-in-1 shaver. Featuring IPX6 technology, it is completely waterproof, enabling hassle-free use and easy rinsing under running water. Additionally, it excels at dry shaving, guaranteeing exceptional results every time.
FAQ

Q: What sets Mr Beard's exclusive 6-in-1 shaver apart from other electric shavers?
A: Our shaver stands out with its top-quality blades that ensure impeccable results. The rotating shaving head is flexible enough to tackle hard-to-reach areas, a feature that is hard to find in other shavers.

Q: Should I use shaving gel or oil for a wet shave?
A: We recommend using shaving gel for a wet shave as it can penetrate the razor blades effectively. However, it is also possible to shave without any shaving foam.

Q: Is the 6-in-1 shaver suitable for women?
A: Absolutely! Mr Beard's exclusive 6-in-1 shaver is designed for unisex use, making it suitable for both men and women.

Q: How long does it take for the shaver's battery to fully charge?
A: On average, it takes approximately one to two hours to achieve a full charge.

Q: How do I utilize the Travel Lock feature?
A: To activate the Travel Lock, press and hold the power button for 10 seconds. The lock icon will appear on the top of the shaver, indicating that the lock is activated. If you attempt to turn on the shaver while the Travel Lock is active, the lock icon will flash, and the shaver will remain off. To deactivate the Travel Lock, press and hold the power button for 10 seconds. The lock will be disabled, and the shaver will turn on.

Q: Can I use the shaver to trim my chest or other body parts?
A: Certainly! The 6-in-1 shaver is designed to handle various grooming needs, including shaving your face, head, and body.
Share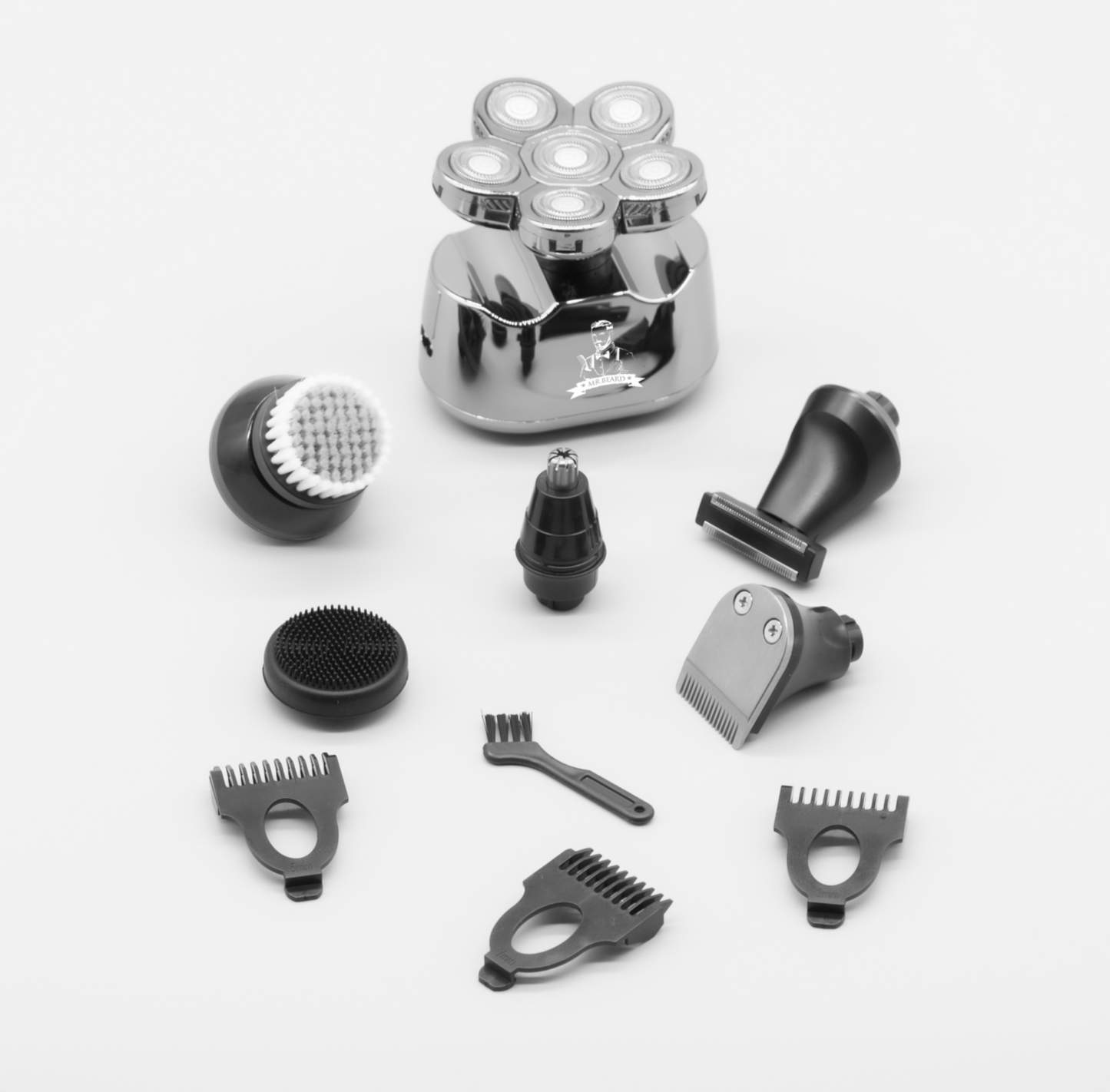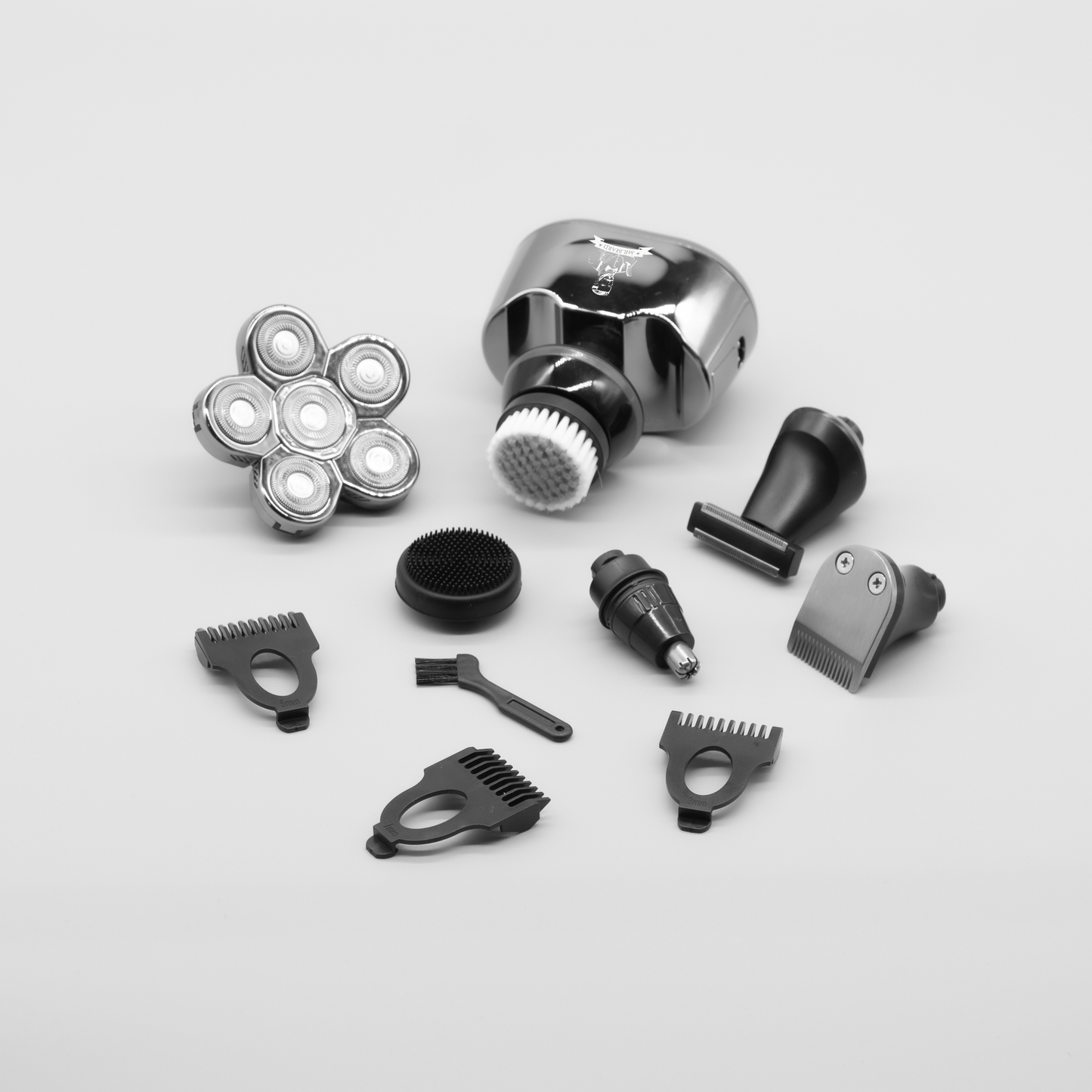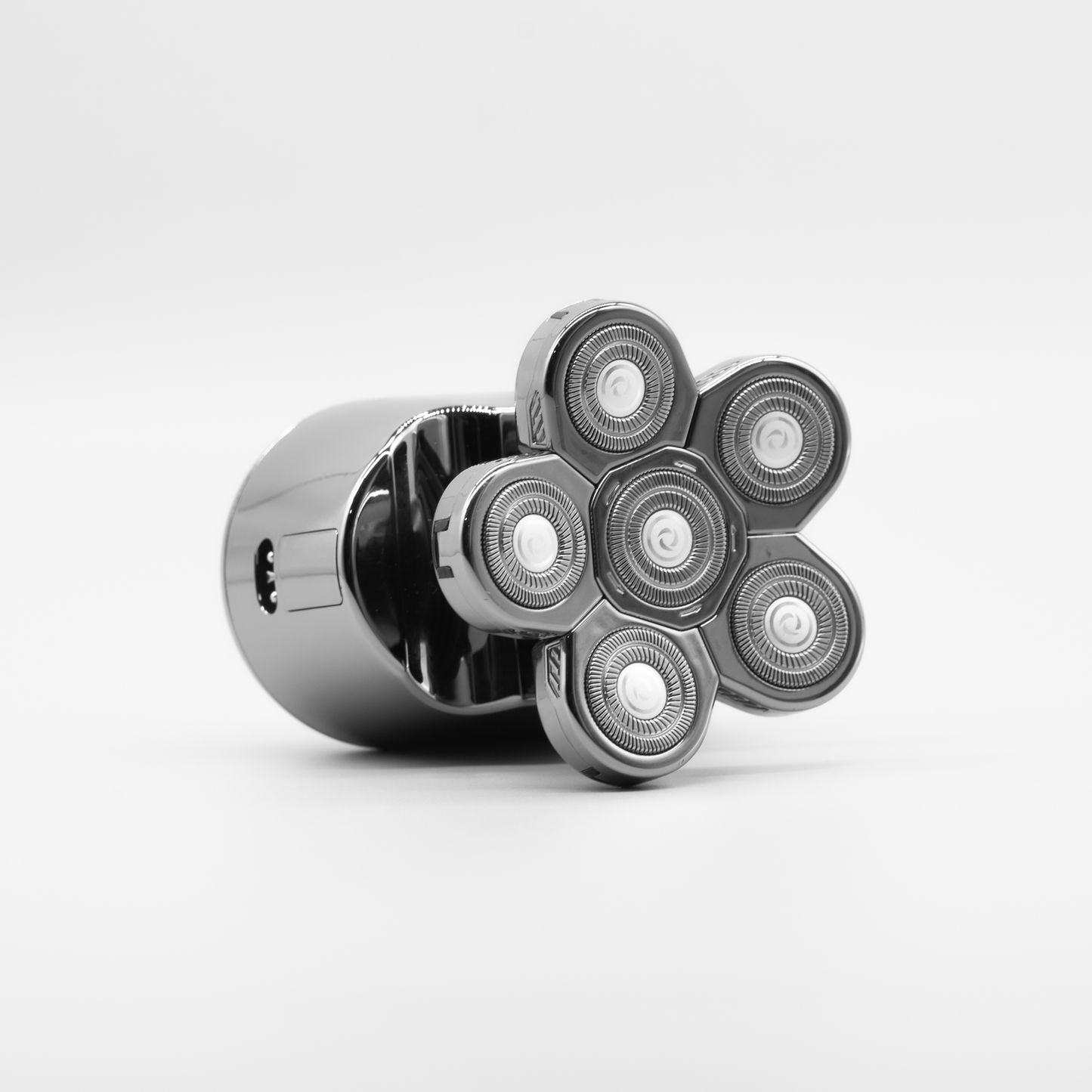 Recommend you to buy!
I bought this to use on my head. I will never use another shaver on my head! It's a time saver because it's much easier to shave my head than using a regular electric shaver or razor. The design and shape are perfect to use on my head. Recommend you buy it!